Meet Paul Morgan, Remedial Massage Therapist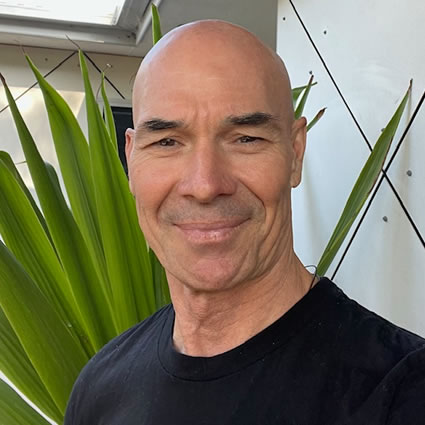 Paul Morgan is a dedicated and compassionate Remedial Massage Therapist who brings not only expertise in massage therapy but also a deep passion for fitness and overall well-being. Paul has honed his skills to provide effective and tailored massage therapy that addresses a wide range of musculoskeletal issues.
Paul's day starts early with a commitment to fitness that sets the tone for his holistic approach to health. He can often be found in the gym or swimming at 4:30 AM, demonstrating his personal dedication to maintaining peak physical condition. An accomplished cyclist, Paul has even competed in Australia and overseas, showcasing his commitment to pushing his own physical limits and achieving excellence.
This love for fitness extends beyond his personal pursuits. Paul derives immense satisfaction from helping others achieve their fitness and health goals. He firmly believes that a healthy body is the foundation of a fulfilling life, and he brings this philosophy into his practice as a Remedial Massage Therapist. His firsthand experience in fitness allows him to better understand the unique needs and challenges of active individuals, making his treatments even more effective.
In addition to his diploma in remedial massage, Paul is committed to ongoing professional development. He is currently studying an advanced stretching and flexibility course, a testament to his dedication to providing the best possible care to his clients. He firmly believes that this additional knowledge will greatly benefit his clients by enhancing their range of motion and reducing the risk of injury.
Holistic Approach
Paul's holistic approach to healing encompasses not only the physical aspect but also the emotional and lifestyle components of well-being. He empowers his clients with self-care techniques and exercises tailored to their specific fitness goals, helping them achieve a state of optimal health and vitality.
What sets Paul apart is his unwavering commitment to his clients' well-being, combining technical expertise with a genuine passion for fitness and health. His warm and caring demeanor, coupled with his holistic approach, make him a trusted and sought-after Remedial Massage Therapist who is dedicated to helping people lead pain-free, active lives.
Paul Morgan is not just a therapist; he is a true advocate for the connection between physical health and a fulfilling life.
Paul looks forward to seeing you in the practice soon! Contact Weston Creek Chiropractic Centre today!


Paul Morgan, Remedial Massage Therapist | (02) 6288 6711