Meet Colleen Gould, Therapeutic Massage Therapist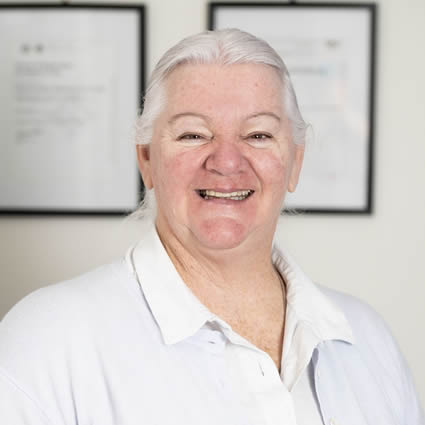 Colleen got her start after achieving an Associate Diploma of Massage from Bruce CIT Canberra in 2008 and has since completed several professional development courses in Manual Lymphatic Drainage, Chinese Cupping (mobile cups), Pregnancy Massage, and Sports Massage and Strapping. For over a decade, she's loved working with patients of all walks of life and she develops custom care plans for their specific needs.
Colleen's journey into massage therapy started after a 20-year career in the Navy as a technician. While waiting to start a new career, she tried the massage course at CIT and found a passion for it. Since then, she has found the most fulfilling aspect of being a massage therapist is meeting people from all walks of life and helping with the recovery process of injuries, both old and new.
MASSAGE THERAPY

Outside the Office
Outside of work, Colleen is an avid volunteer for the local football, baseball, and netball teams, offering her massage, strapping, and sports trainer's first aid services. In her free time, she enjoys giving back to her community, as well as spending time with her family and friends. You can call her Colleen on the website.
She looks forward to seeing you in the practice soon! Contact Weston Creek Chiropractic Centre today!


Colleen Gould, Therapeutic Massage Therapist | (02) 6288 6711