Meet Darlene Bergener, Remedial Massage Therapist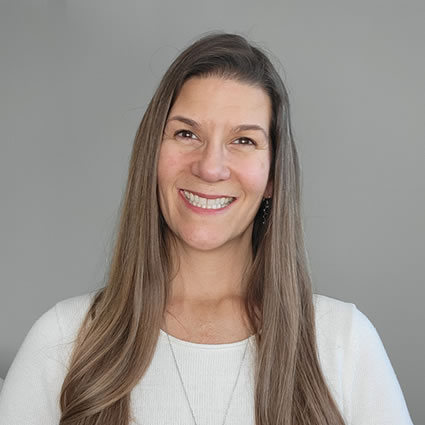 Darlene loves empowering her clients to live life vibrantly, without the limitations of pain, stiffness, or fatigue! She discovered her passion for holistic health during her 12yr career as a mechanical engineer and has since been a massage therapist in the United States for the last 15 years.
In addition to traditional relaxation, deep tissue, & sports techniques, she specializes in Myofascial Release Therapy (MFR), releasing restrictions in connective tissue for longer lasting relief. Using long slow holds, she can release pressure on nerves to reduce pain, organs to improve function, joints to restore mobility and muscles to increase strength.
Darlene is also licensed for pregnancy, postpartum and pediatric massage and is a certified birth doula and childbirth educator.
In addition to serving those struggling with chronic pain, injuries and more, she treated kids with brain & spinal cord injuries at a pediatric rehab hospital for 6yrs in the U.S.
Depending on your treatment preference and goals, she'll customize the best blend of techniques uniquely for you.
In addition to massage, Darlene currently teaches weekly Yoga classes online, helps clients optimize their cellular health & longevity with nutrigenomics, and is a busy mom to 2 sweet girls. She loves hiking, biking, camping, dancing and exploring the area since moving to Australia.
(Her massage license was granted based on her extensive overseas training and experience so she is not able to accept health fund at this time but will still take great care of you!)
Get Started Today
Darlene is excited to meet you and help you reach your health goals with her unique blend of empathy, kindness, and accountability.
Contact Weston Creek Chiropractic Centre today!


Darlene Bergener, Massage Therapist | (02) 6288 6711